---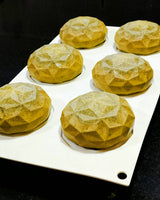 The Essential Oil Combination is naturally anti septic in nature. When used for long term helps keeps dryness away and helps reduce body acnes, blemishes and keeps skin healthy.
Ingredients: Shea Butter Soap base, Glycerin, Neem Oil, NeemPowder, Basil essential oil, Eucalyptus essential oil,
Net weight: 90 grams 
**Discontinue if irritation occurs .It is Meant for external use only. Keep out of eyes and open Wounds. All Fleurparc  SavonSoaps are Handmade and individually wrapped with ingredient labels.