---
News
Posted by Jyothi Sista on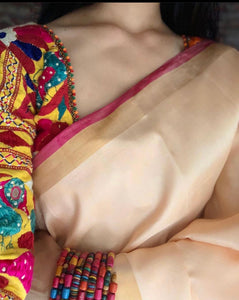 The showers are here! And this monsoon, whether you are a warrior battling the pandemic and other everyday wars at home (hats off to you), or have to be on the field (top hats off to you!) minimalism is in. A perfect drape for those days when you want to this statement making, badass, boss babe; you can't decide what to wear, or you just want to be. You can flaunt handwoven beauties in plain, no nonsense, effortless chic style. And what's more! Pair it up with a different accessory, or a different blouse, t-shirt or top and you have...
---
Posted by DIvya Sista on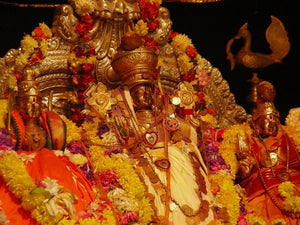 Everything in our country is a heartening tale - if you care to listen.
Now, with the 21 days of lock down, we have all the time in the world to pause, slow down, listen, and appreciate - don't we?
---
Posted by DIvya Sista on
Looking back on 
The Maggam Collective, our mother's favourite baby.